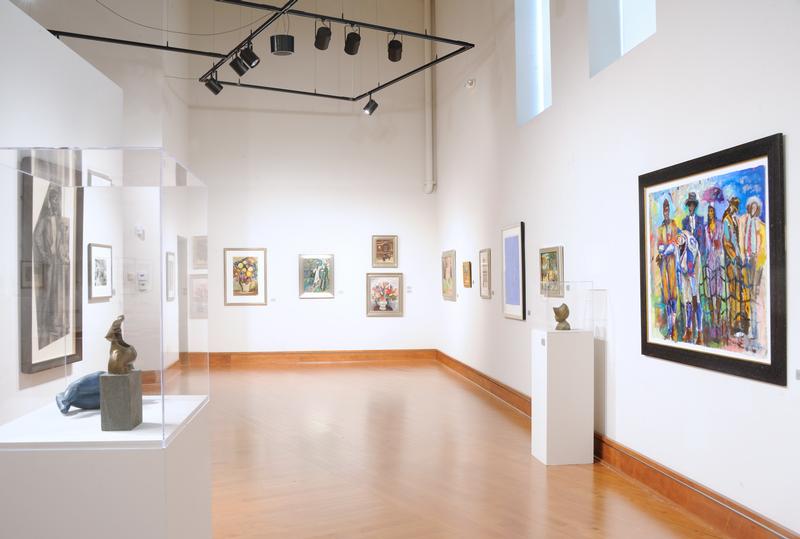 All installation view and artwork photography by Greg Staley
The term "having heart" — living, working and pushing through challenges, with courage, passion and love — aptly applies to Sandra Baccus. At the heart of the term is "art" which also defines her life. Sandra Baccus touched many lives through her altruism and commitment to education and the arts.
The David C. Driskell Center at the University of Maryland, College Park, presents an important collection of 68 works from its Sandra and Lloyd Baccus Collection, September 10 – Friday, November 20, 2015.
Collectors' Legacy: Selections from the Sandra and Lloyd Baccus Collection is the first exhibition at the Driskell Center curated solely by David C. Driskell, Distinguished University of Maryland Professor Emeritus of Art, artist, art historian, collector, curator and philanthropist.