'Visual Encounters: Recent Work' is on display through Aug. 29.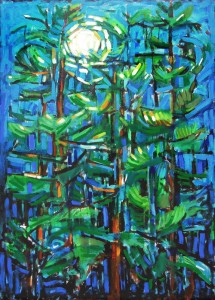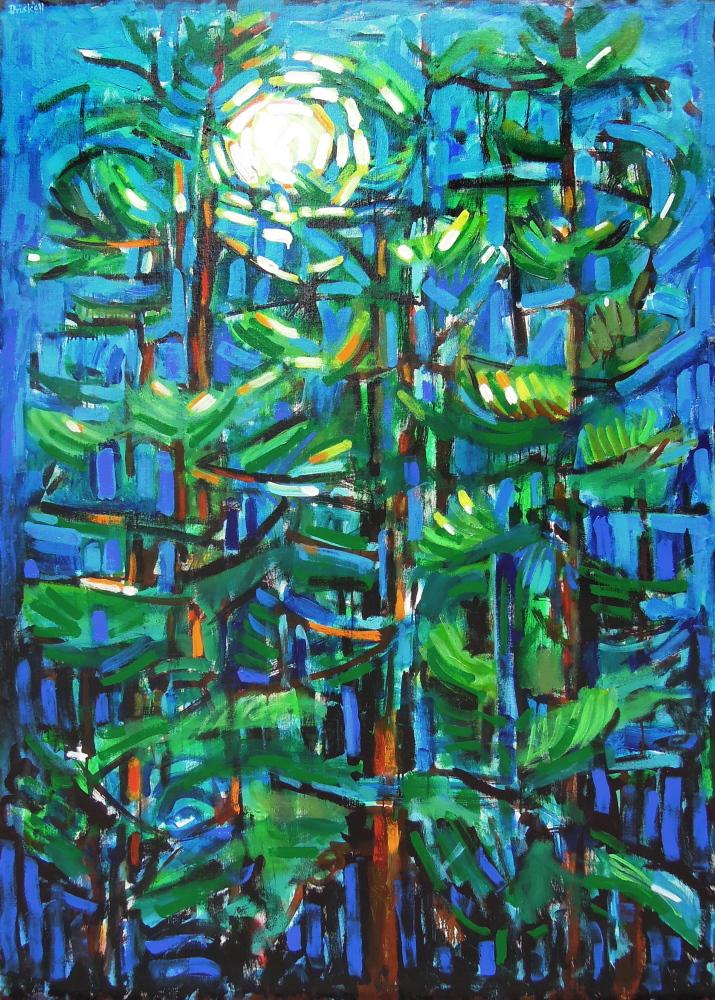 Falmouth painter David Driskell's accomplishments, from the American South to South Africa, are already the stuff of history. But sometimes we confuse talking about art with talking about artists. It's tempting in Driskell's case: How many Americans, after all, have a dozen honorary doctoral degrees?
But beneath his accomplishments as an author, scholar, educator and cultural ambassador, let's not forget the resident of Falmouth is a great painter. The new works on view in "Visual Encounters: Recent Work" are vigorous, rich and bold. While they largely follow their swirling gestural rhythms towards abstraction, the paintings tend to float like falling autumn leaves toward dense landscapes under forest (and sometimes jungle) canopies generally so full that they barely hint of sky. Driskell's other common mode is the portrait, another type of fully frontal image – as opposed to landscapes that recede into depth via fore, mid and backgrounds. Consequently, it is easy to see Driskell's paintings as rooted in the frontal pictorial logic of painterly modernism.