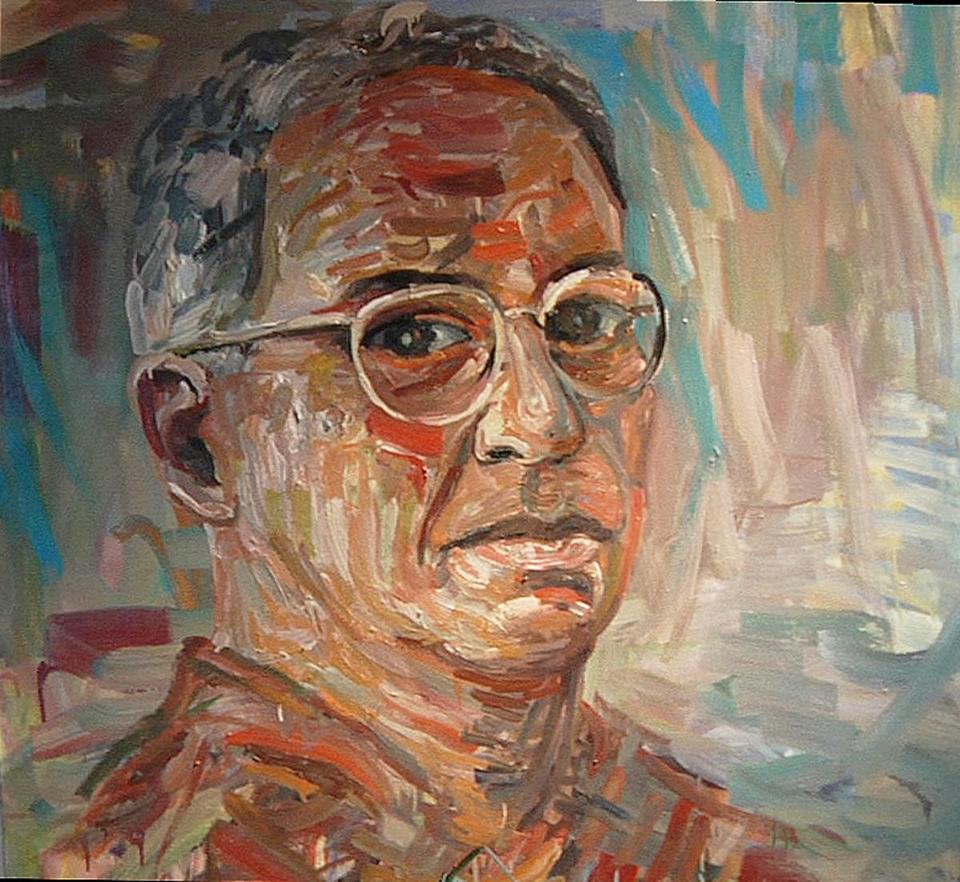 Painter Jon Imber's death came as a shock to those who knew him and his work. Not because it wasn't evident he was nearing the end, but because his paintings, right up until the last, were buoyant, tender, and thrumming with life, like the artist himself.
Diagnosed with amyotrophic lateral sclerosis in fall of 2012, he painted until his final days. He had lost the use of his hands and could no longer stand, but he could move his head. His assistant rigged a headset with a dowel and attachable brushes, and until the Friday before he died, Mr. Imber was painting small still lifes of flowers people brought him.
"He tried to do it again on Tuesday," said his wife, painter Jill Hoy, "but his neck seized up and he couldn't manage it." Mr. Imber, who taught at Harvard University for 27 years, died of ALS two days later, on April 17, in his Somerville home, Mix-It Studios, an artists' co-op he had helped found. He was 63.