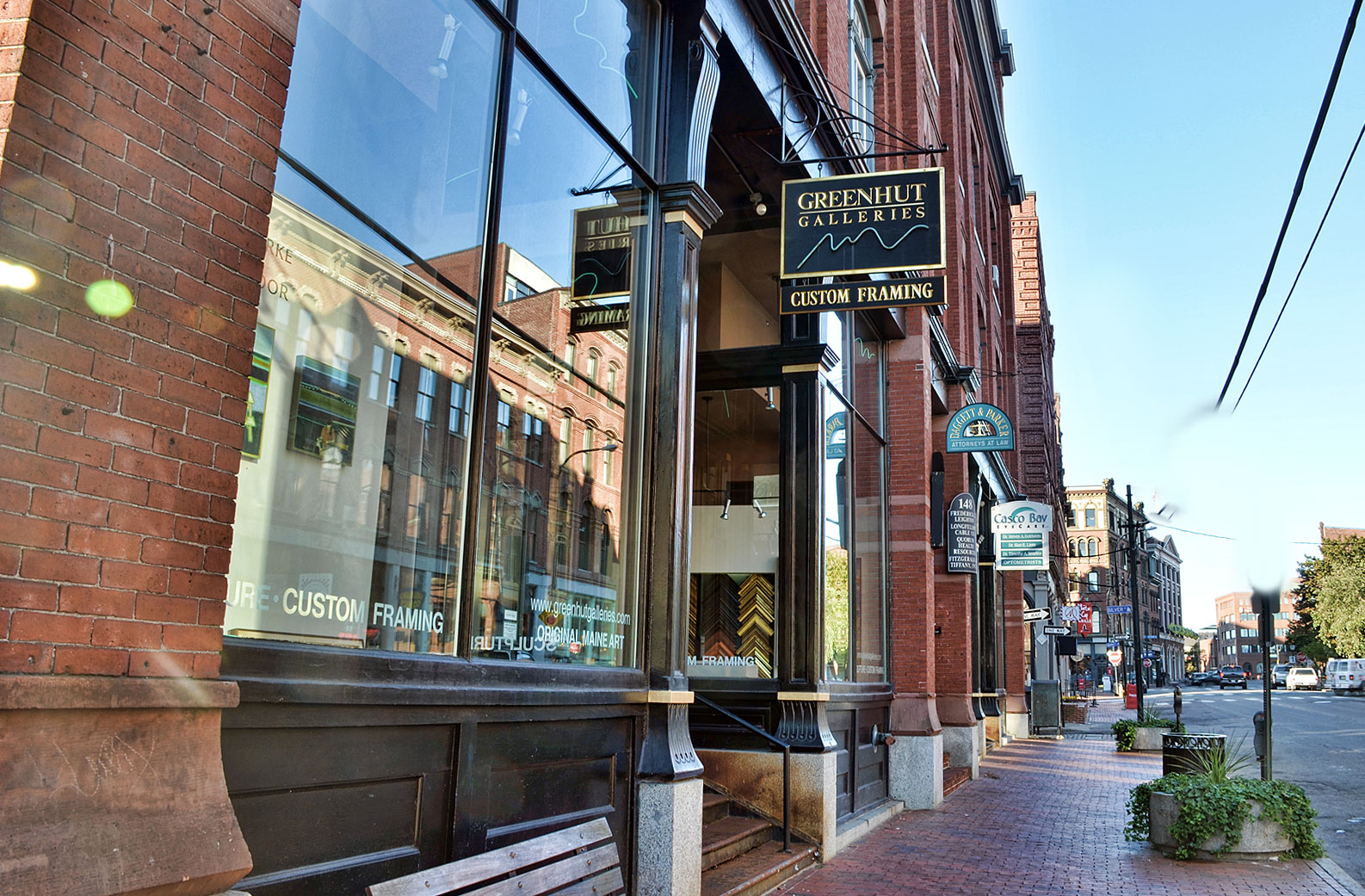 Peggy Golden, owner of one of the city's oldest commercial art galleries, sells its name, client list and framing equipment to John Danos and Kelley Lehr of Los Angeles.
Greenhut Galleries, one of Portland's oldest commercial art galleries and a longtime promoter of Maine art, has been sold to a California couple for an undisclosed price, introducing another variable to Portland's unsettled gallery scene.
Peggy Greenhut Golden announced the sale Monday morning. "It's bittersweet," said Golden, 66. "I never had kids, and Greenhut has been my child. She's 40 years old now. It's time she left the house."
The buyers are John Danos and Kelley Lehr of Los Angeles. They visited the gallery in April, and the sale closed last week. Golden will consult with the new owners for three months. Golden and the buyers declined to reveal the sale price.
The sale involves the gallery's name and client list, as well as the framing equipment. Golden retains ownership of the gallery space at 146 Middle St.
In a phone interview from California, Lehr said she and her husband plan no major changes. That means retaining both the staff and the gallery's roster of artists. The couple will run the gallery from afar, although Lehr plans to spend considerable time in Portland. The couple eventually will move here, she said.
Lehr, a legal assistant, quit her job to run the gallery. She was in Portland last weekend to meet gallery artists and will return to Maine later this week. Danos works as a lawyer.
"The gallery was exactly the kind of opportunity we were looking for," said Lehr, 50. "We're both art lovers – of the arts in general but particularly the visual arts. We were looking for something in our life that would be more fulfilling."
Greenhut represents several dozen well-known Maine artists, including Sarah Knock, Joel Babb and John Whalley. It employs four people, two full time and two part time.